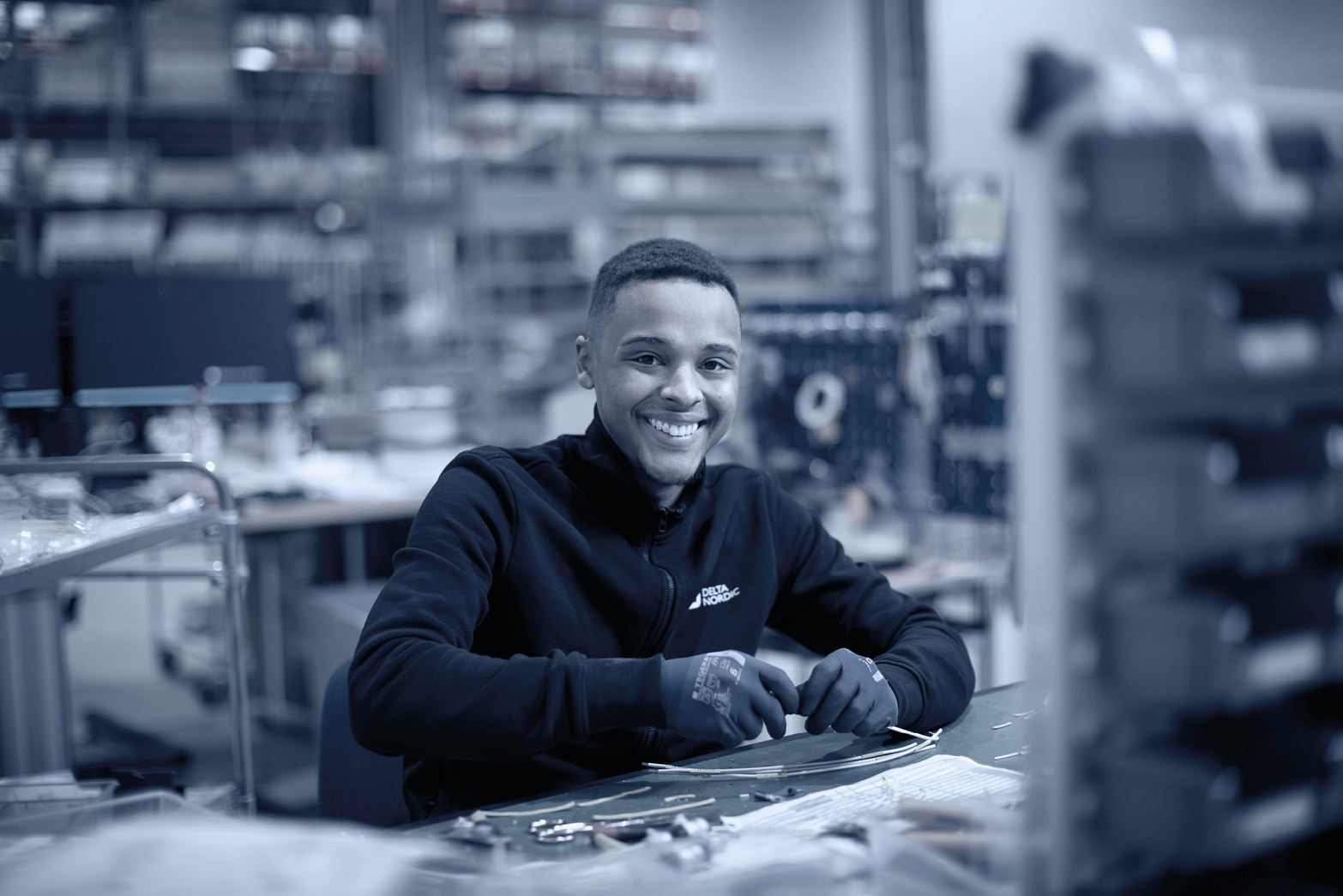 DeltaNordic is an EMS company delivering advanced electric and electronic systems.
The company is serving the industry with smart solutions since 1949 specializing in automation and electronics for rough conditions.
What we do
What We Do
DeltaNordic is a complete systems supplier of advanced electric and electronic systems. We offer you a partnership through the entire product lifecycle. From concept to serial production, up to and including lifetime after sales support. The company has production facilities in Sweden in Örnsköldsvik (HQ) and Stockholm (Kungsängen) and in Nanjing, China. Serving clients on both local and global markets.
VIDEO
DeltaNordic invests in automation and robotization
Watch how investment in automation and robotization increased delivery reliability and punctuality considerably. (Only in Swedish)
Latest News
Investering i lagerhissar ger effektivare flöden och skapar fler arbetsplatser
DeltaNordic Kungsängen investerar i två nya lagerhissar av pater-noster-typ. Lagerhissarna som tas i drift under februari 2023 bidrar till att effektivisera interna flöden och kommer att frigöra yta för tio nya arbetsplatser för produktion. Och fler medarbetare söks.
Read more