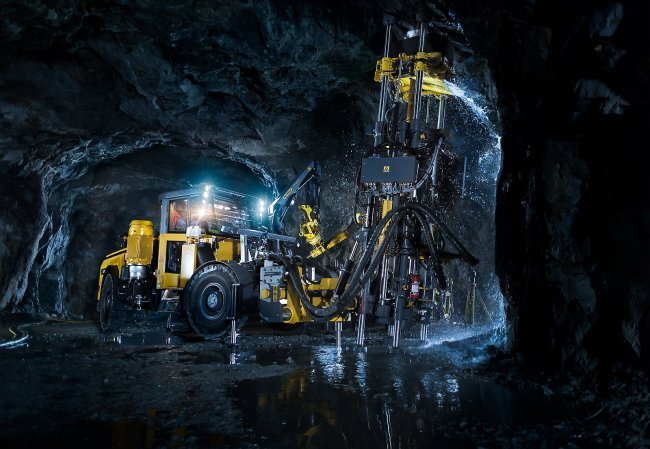 Energy Efficiency Crucial for Thyssen
Epiroc received an order from Thyssen Mining in Canada for the construction of an electric raise boring rig to be operated all over North America. Being one of the world leading and most well renowned companies within the mining industry, Epiroc was a safe choice for Thyssen Mining. Epiroc is represented in 150 countries and has been a leading actor in mining for over 145 years.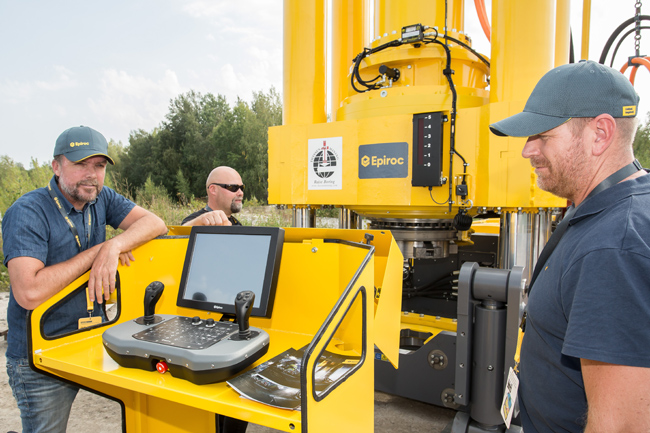 Epiroc Asked DeltaNordic to Develop The Electric Engine
DeltaNordic was commissioned by Epiroc to develop the electric rotation engine for the raise boring rig. The rig was unique being the first and largest ever to have an electric rotation engine.
The client choose electric power as it is more energy efficient and it gives the operator a better control of the boring rig. Unique was also the need to reach a voltage of 1000V. It was the first rig to be produced according to Epiroc's control system RCS5.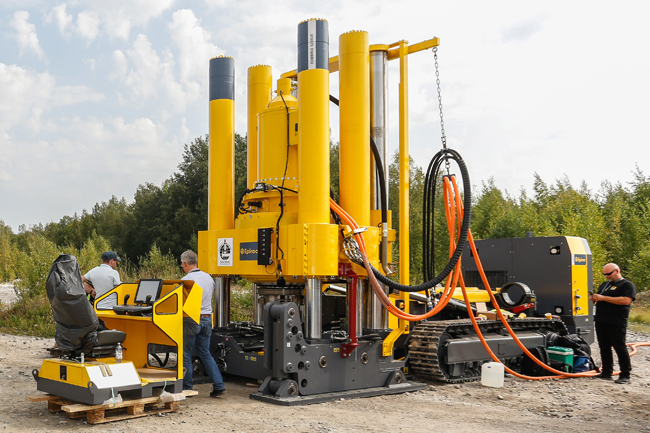 Drilling Shafts Down to One Kilometer
A raise boring rig is a powerful rig used in underground mining, to drill ventilation and lift shafts. This rig can be used to drill shafts down to depths of more than 1000 meters with a diameter up to 6 meters.
The actual construction consists of the boring rig, one cooling pack and in this case two powerpacks. One hydraulic powerpack for the vertical operation of the rig, the other was the electric powerpack for the rotation engine developed by DeltaNordic. The entire construction has a modular design for easy transport.
"DeltaNordic's knowledge of American and Canadian standards was crucial."

Global Project Manager, Epiroc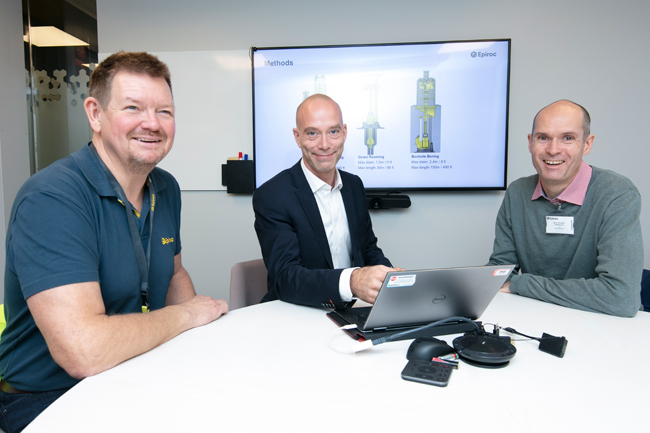 Unbroken Grounds
In many ways the project was unbroken grounds. Many factors were unknown to both parties and had to be solved in close cooperation between DeltaNordic and Epiroc. Even the construction drawings had to be completed during the process.
DeltaNordic was also commissioned to find technical documentation for the CSA certification in Canada. The file-numbers of each component had to be found in the UL database. If not, the component would have to be replaced.
Image from left:
Stefan Molander, Project Manager Epiroc
Johnny Lyly, Global Product Manager Epiroc
Björn Rundlöf, Electrical Designer DeltaNordic
"It was a gigantic detective undertaking to find the UL numbers."

Electrical Designer, DeltaNordic