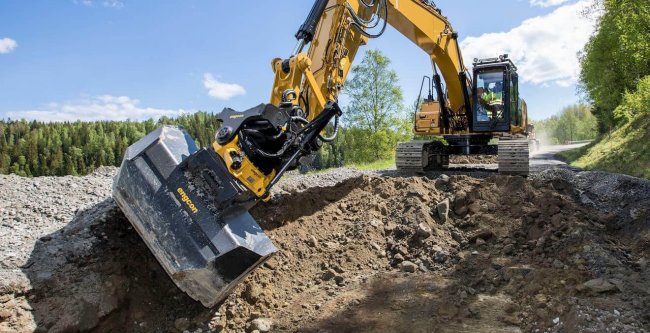 Full Control of The Excavator
World leading engcon gave DeltaNordic the assignment to manufacture components to the control system for engcon's tiltrotators for excavators. The system is tailor-made to suit each individual client and consists of two units. One unit is installed inside the driver's cabin. With all functionality on one PCB. The other unit is mounted inside the tiltrotator connected to the bucket of the excavator. The two units are communicating and the driver controls the bucket from the driver's cabin.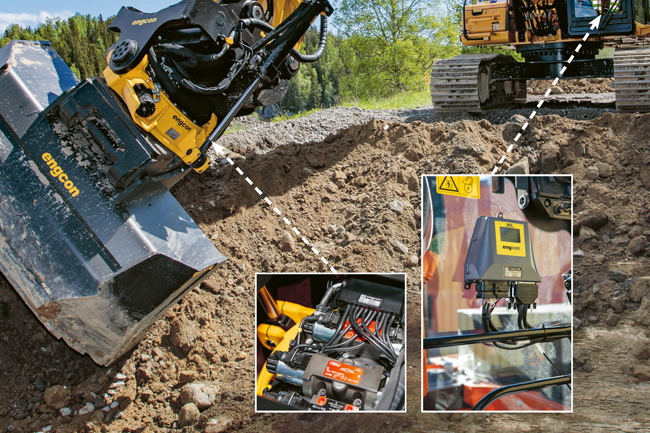 Plastic Moulding Protects The Electronics
A tiltrotator is an excavator's flexible wrist, a steering joint enabling the bucket of the excavator to turn in all directions around its own axis. As the receiving unit inside the rotator is exposed to dirt and all kinds of rough weather conditions, the unit is encapsulated in plastic moulding to protect the electronics. engcon are operating globally and the system is being installed in excavators all over the world.

Started in Sweden in 1990
The company engcon was founded by Stig Engström in 1990. He set out to take the tiltrotators on the market one step further. Today engcon's tiltrotators are world leading and the company is a global corporation. The tiltrotators are mainly produced at engcon Nordic's premises in Strömsund, Sweden.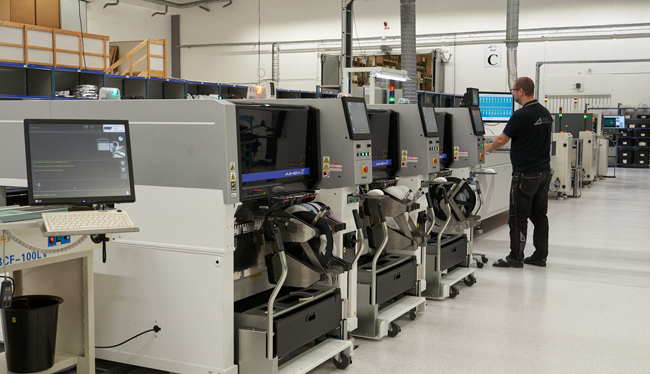 Made In Örnsköldsvik
The complete box-built modules are manufactured in DeltaNordic's premises in Örnsköldsvik, Sweden where the production of the PCBs, the mounting of the modules and the testing are carried out.